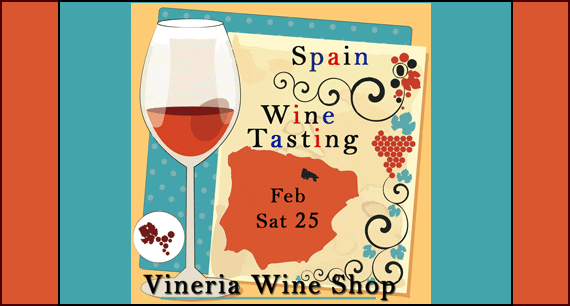 WINES OF SPAIN

Saturday Feb 25 5:30 pm to 7:30 pm
What you get: 2 Whites – 6 Reds

Cost $30
$10.00 back when you buy 3 or more bottles
of the wines being sampled.

Seated Limited to 28 people.
Buffet of Gourmet Pizzas Included!

Purchase the tickets through Ticket Leap
Pre-purchase also available at the store.
Ticket(s) are non-refundable.
Thank you!

These are some of the wines that will be sampled on Feb 11
France Wine Tasting